Tongariro Crossing Guided Day Walk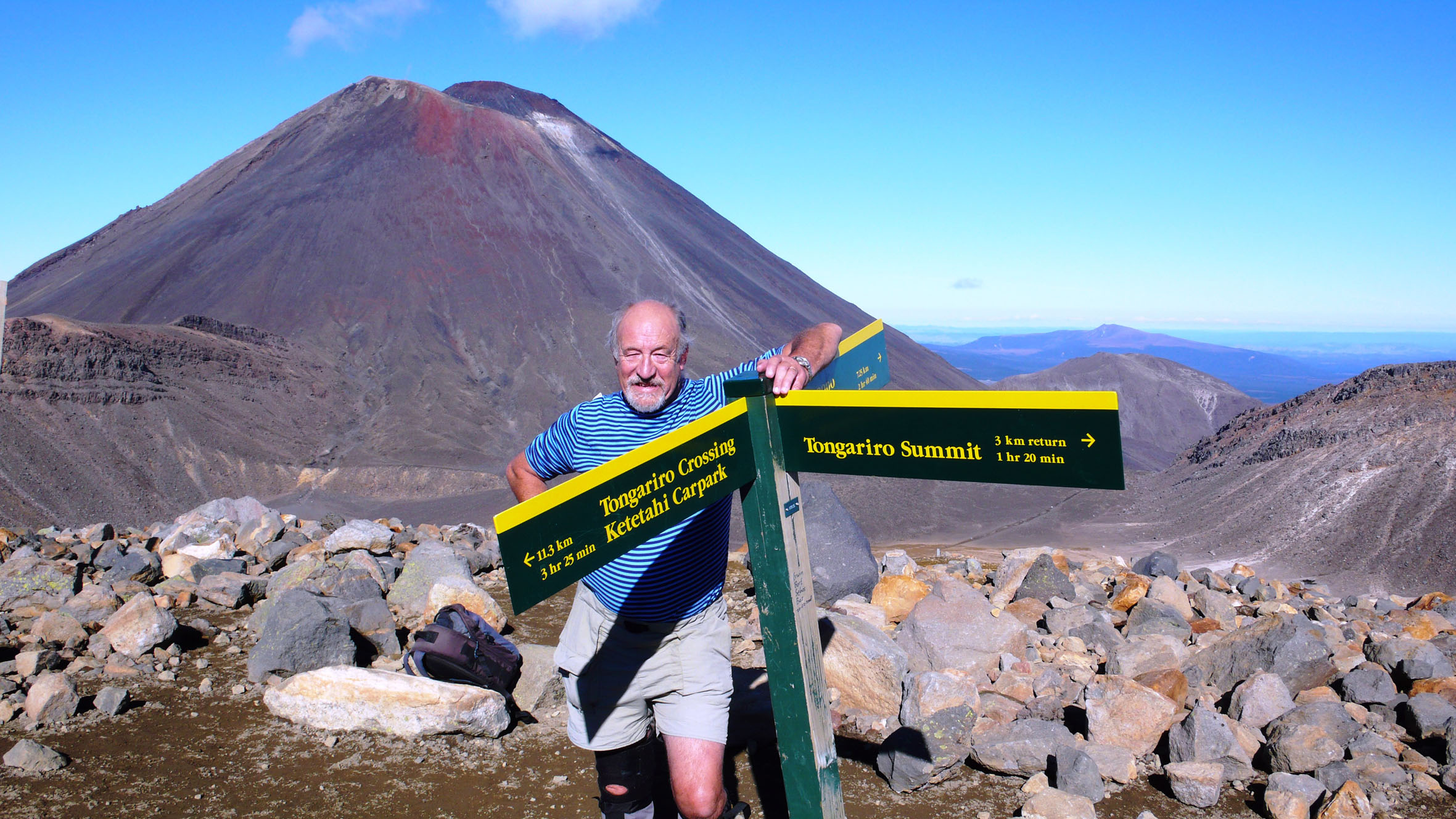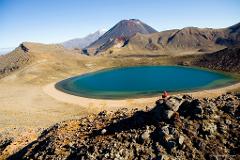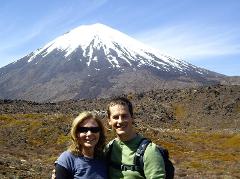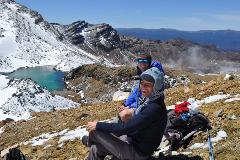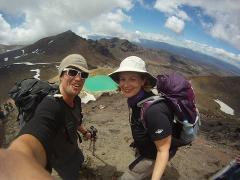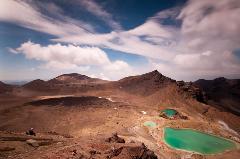 Duration: 8 Hours (approx.)
7 hours walking, or less if you desire
Approx 7 - 8am your exclusive local guide will pick you up from your
Whakapapa or National Park accommodation. A short drive leads to the
start of the world-famous Tongariro Alpine Crossing.
Recognised as the world's best walk, the Crossing is a fascinating
and challenging 7-8 hour (19km) hike through a dramatic volcanic and
alpine environment. With the assistance of your exclusive guide you can
choose to walk as much or as little of the track as you please, at the
pace that best suits your private party.
The track runs through the Mangatepopo Valley (900m) to the saddle
between Tongariro and Ngauruhoe Mountains. Two steep climbs lead to Red
Crater (1886m), then a scree slope drops down to the vivid Emerald
Lakes. After passing the Green and Blue lakes the track then sidles
around the northern slope of Mount Tongariro with great views of Lake
Taupo, before the descent of switch-backs and steps to the end (600m).
Your private transport awaits you at the end of the track, with well-deserved celebration refreshments.
Approx 4pm return to your National Park or Whakapapa Village accommodation.
Walking Legends' professional, all-inclusive service make this the
easiest, most convenient and rewarding way to experience this
life-altering hike. Caring and friendly guides will ensure you walk at a
relaxed pace, so you can relish the jaw-dropping views, spectacular geology & frequent refreshment breaks.
Your guide carry's a first aid kit, communications, safety equipment
and extra refreshments so you can relax in the knowledge that you are in
good hands! We look forward to sharing this special walk with you!

Departures:
Departs daily from October through May, excluding December 25, subject to weather and availability.
Fitness: Walking Legends guides are very experienced at guiding people of
all ages and fitness levels, and are patient, caring and attentive to our
walkers' needs and aspirations. We believe that having an exclusive guide is
the only way to walk the Tongariro Crossing, so everyone can walk at their own
pace and receive our legendary personalised service. To complete the entire
Tongariro Alpine Crossing Track is a strenuous hike of 7-8 hours, with a climb
and descent of around 1000 metres through an alpine environment. Our exclusive
guide service means that your clients do not have to complete the entire track,
and can turn around at any point. On the other hand very fit walkers will also
gain maximum enjoyment from their day by not being slowed down by others. Track
surfaces vary from well-formed paths to rough terrain of rocks and loose scree.
Please consult with us regarding children under 10 years of age.
Trip includes: Packed lunch, snacks and drinks, celebration
drinks and afternoon tea at trail end, raincoat, trail map, professional guide,
and door-to-door transport from Whakapapa or National Park Village.
What to bring: Hiking boots or shoes and clothing; warm jersey; thermal layers; sunhat
& sunscreen; 2 litres drinking water; camera. We can supply raincoats, daypacks, walking
sticks and some thermal layers free of charge. A detailed gear list will be
provided on booking.